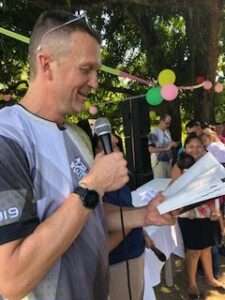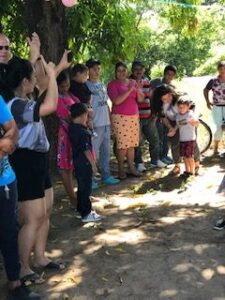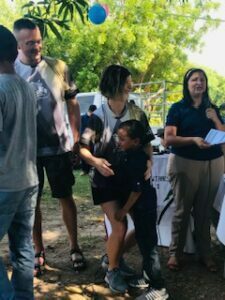 It's key ceremony day and we have all been preparing for this day to come as we hand off the keys to the families we built houses for. It was a day of celebration filled with fireworks, piñatas and thank you's. It was overwhelming to see the bright smile on their faces, the gesture of appreciation and the togetherness of the community.
No one prepared us for how hard it was to say our goodbyes. The first family that our team built a house for took us aside to say his thank you. It was a man (Moises) who spoke little when we first met him but has been with us on every site lending a hand and taking the lead. He may have little but his heart is full.
We have come to this trip not knowing how impactful this week will be. Not only to the families of the community and the Shelter Canada staff, but to our own lives as well. It's astonishing how a simple hammer and a generous heart can bring so many people together from different culture and background and break all barriers. I was asked a question to what motivated me to come to El Salvador and as I looked back, I just know it was something I had to do and that is to help build a shelter for families in need. But I'm finishing this week with more than just building 4 walls and a roof, I have built lasting memories with my team and the people of El Salvador and will be leaving with a better story to tell.
El Salvador, we leave a piece of our hearts with you. This is not a goodbye, but a promise that we will see each other again.
– Criselle Lim