Advice From a Mortgage Investment Corporation
When it comes to buying a house, shopping for a mortgage lender can be just as important as shopping for your future home. Because most mortgages have a duration of upwards of 20-25 years, choosing a lender that will offer the best advice, foster a positive relationship, and maintain policies to complement your financial situation is essential.

Finding the Right Mortgage Lender
Finding the right lender involves more than looking at competitive rates; you'll want to work with a company that has your best interests at heart and can help you to make informed decisions about your future. A mortgage investment corporation, or an alternative mortgage lender, offers a more personalized approach to borrowing as well as more flexible options for individuals with poor credit or less fortunate circumstances.
How to Get Started
Here are 5 steps to take as you search for the mortgage lender that's right for you.
1. Know Your Credit Score
When was the last time you checked your credit score? If you make regular and timely payments towards your credit cards, car loans, phone bills, and other financial obligations, the chances are your credit will be in excellent shape to move forward with applying for a mortgage. If, on the other hand, you're prone to miss payments or you've allowed your debt to get out of hand, your credit score will have taken a significant hit.

In Canada, a credit score above 700 is good while the minimum score typically needed for mortgage approval is approximately 640. If your credit score is quite low, you may want to wait to buy a house as you take steps to improve it (pay off credit cards and other recurring loans) or consider the option of borrowing from a private mortgage lender.
2. Get Pre-Approved
Some people wonder if pre-approval is worth the hassle. The truth is, getting pre-approved before you're ready to close the deal can actually give you a leading edge as you shop for homes, and will help you save time later. Above all, a mortgage pre-approval gives you an idea of the maximum mortgage you can qualify for and can help you estimate and calculate future mortgage payments. With your maximum mortgage amount in mind, you can start shopping for houses within a certain limit, budgeting accordingly for closing costs, moving costs, ongoing maintenance, lawyer fees, and all other expenses associated with buying a new home.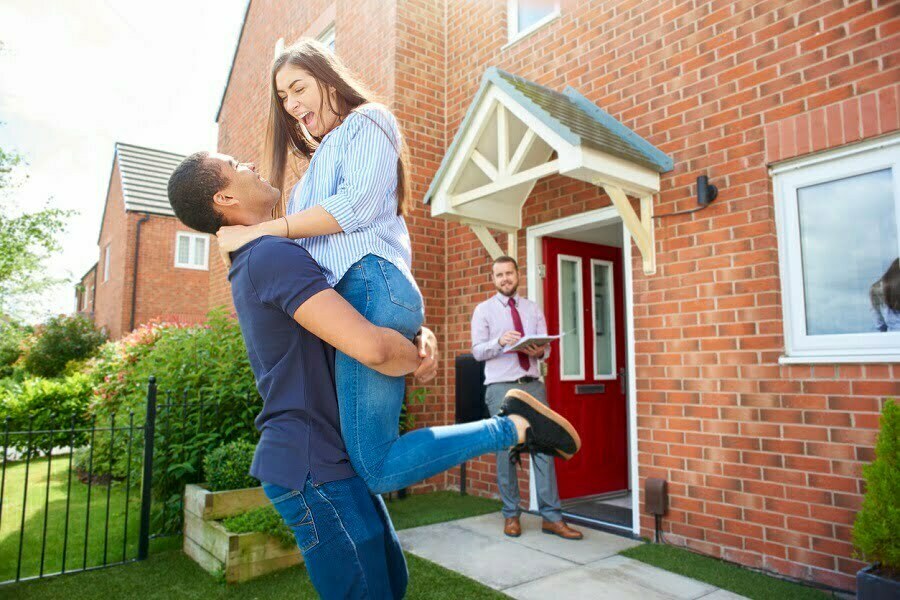 3. Compare Loan Features
Depending on your situation, you may find it beneficial to shop around and acquire rates from multiple mortgage lenders. You may even submit requests for several pre-approvals to help you determine the right solution for your situation. It's important to understand that not all mortgages are created equally and that rate is not the only important feature to consider. Some banks and other mortgage lenders will offer fixed or variable rate mortgages, pre-payment privileges, skip-a-payment options, and other benefits. These various features may be important to you. Because different institutions may have slightly different priorities, you'll need to decide which offers best align with your goals.

When shopping for lenders and comparing rates, know that there is a chance these inquiries can negatively impact your credit score, so be selective, but not too picky.

4. Know Your Options
Did you know there are several avenues to consider when applying for a mortgage? There are three main types of lending options in Canada: traditional banks, mortgage brokers, and private mortgage lenders.

Traditional banks are the most popular choice, but that doesn't mean they are the best. Banks are under certain stipulations put in place by the federal government, which may hinder your ability to qualify. Mortgage brokers are not lenders themselves but they work with lenders to help you find the best rates. In some ways, brokers have more flexibility with the solutions they can help you find. Finally, alternative and private mortgage lenders represent a smaller number of lending institutions in Canada, but due to recent changes to mortgage qualifications and difficult stress tests, they are becoming an increasingly popular option for Canadians.

5. Do Your Homework
Buying a house could well be the most significant financial decision you make in your lifetime. For that reason, it's not something you should take lightly. Choosing the right mortgage lender involves asking the right questions, reading the fine print, and researching the company or institution. You may consider taking recommendations from your friends or even your realtor, however, you should still perform your own research; consider looking at reviews and testimonials online and making a list of important questions to ask. Be sure to inquire about turnaround times for approval — you don't want a delay in your mortgage to prevent you from closing on the house of your dreams. You should also discuss loam terms and estimated monthly payments for your mortgage so that you can budget accordingly.

The Right Mortgage Lender Can Make All the Difference

Finding a mortgage lender can be a daunting task, but as long as you remain educated and informed, you'll be able to make the decision that's right for you. You can ask for advice from a qualified and experienced mortgage broker and learn about how to account for future home renovations and mortgage renewals in the process of applying for a mortgage.

Whether you're looking to borrow or invest, Alta West Capital can help. We offer a number of lending solutions for first time buyers, individuals and families that are new to Canada, self-employed business owners, real estate investors and more. Alta West loans are fast and flexible to fit your needs. Visit our website to apply online or contact us directly. Call (403) 254-9075 or email info@awcapital.ca.