Alta West Capital's Nomination
We are proud to announce that Alta West Capital has been selected as a finalist for the Private Lender of the Year award.
For over 29 years, Alta West Capital has been striving towards being a leader in the Alternative Lending space. This is a great recognition of our commitment to providing a comprehensive suite of products and services for our industry partners. We are truly thankful for your continued support.
Congratulations to all the 2020 nominees!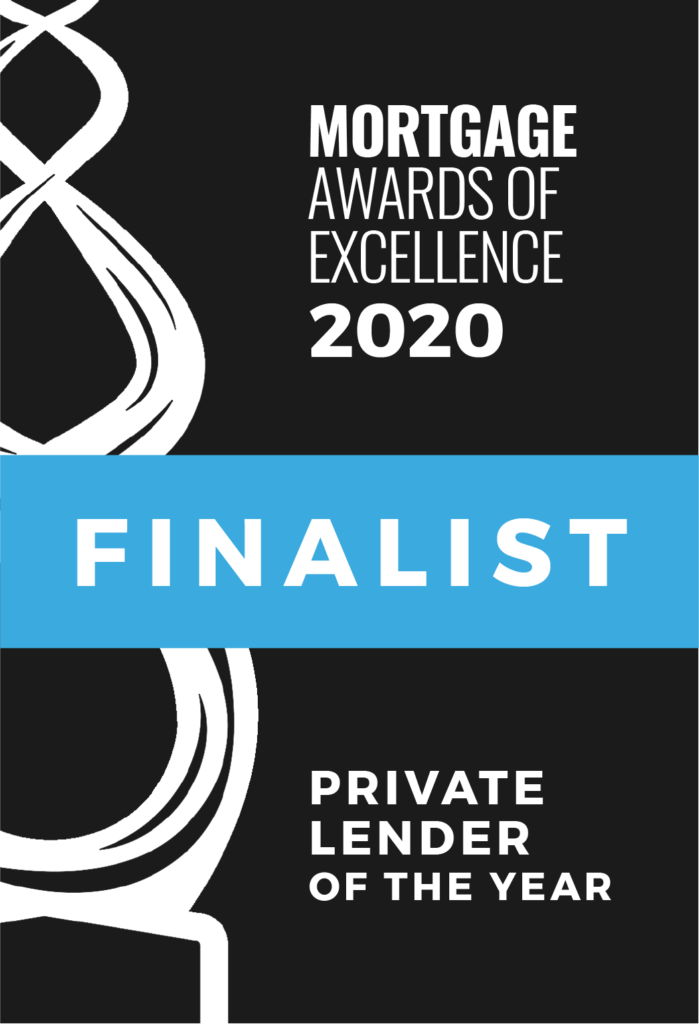 Putting Canadians into Homes
Alta West Capital (AWC) is a dynamic Alternative Lender lending in Alberta, British Columbia, and Ontario. We have a 29-year history in serving Canadians by providing mortgage financing for those that fall outside of conventional banking guidelines, providing investments for financial independence, and performing philanthropic work in Canada and abroad. We take pride in providing alternative financing that puts Canadians in their homes. We do this by providing our broker partners the products, resources, transparency, and underwriting consistency that they require to do what they do best.
Whether you're a mortgage professional, an investor or a client looking to borrow, the Alta West team has the experience and knowledge to provide a solution that fits your needs.
Helping the Everyday Entrepreneur
At Alta West Capital, half of our team of thirty are either first or second-generation Canadians. With staff born in countries as varied as Egypt, Cambodia, China and Argentina, amongst others, there are eleven languages spoken in our office. Naturally, we love lending to new Canadians, helping people like ourselves thrive and excel as they become part of the Canadian landscape.
Hand in hand with new Canadians, are those who make a living for themselves. The self-employed are an underserved segment of the Canadian housing market and another population we love helping in their dream of home-ownership. We really do appreciate helping the everyday entrepreneur.
New Canadians and the self-employed, these are two of our largest market segments and in our experience, very rewarding people to work with.
Our investor base are predominantly Mom and Pop family investors, saving for their retirement dreams. Investors are often an overlooked demographic of Private Lending and one that we are proud to serve. Mortgage Investment Corporations (MIC's) were created back in 1973 as a vehicle to allow everyday Canadians to participate in mortgage investments, and to profit, just like the big banks. We're proud to do our little part to provide this important option to Canadian investors.
Our People-first Approach
Taking feedback from our broker partners, we continue to update and expand our suite of products as well as improve our service to provide the best overall solution we can. Our experienced team operates on the philosophy of "making it happen, not letting it happen". Find as many ways as you can to remove the obstacles to success for the client, the broker and the investor.
The broker community has long known us for our fast and efficient underwriting and our "do what we say we'll do" service. We are continually seeking to innovate and grow by adopting technology to further improve our processes, evolving to equip our team with the tools they need to improve efficiency in our application submission, underwriting and funding process.
But it can't just be technology for technology sake.
The key to successfully integrating software, software that actually makes a difference, is to have a "people-first" approach.
When evaluating a new piece of software, we ask some simple questions. How will this help us provide better service to our brokers and their clients? What efficiencies will this bring? How will this make life easier for our staff, our brokers, our clients and our investors? The benefits of this approach were recently highlighted with the outbreak of Covid-19.
Thrive, Not Survive
When Covid-19 broke, our mantra was "thrive, not survive". We didn't want our staff living with a "survival mentality", we wanted them to thrive and to come out the other side of the pandemic along with the company, it's brokers and clients, in a better place than before.
Our strategy and success caught the eye of our technology provider, Salesforce, who were impressed enough to outline our success in this blog, now available on the Salesforce website. We are very proud of being recognized for this achievement.
Alta West Capital has made a considerable investment in technology, but not all new technology is to simply to create efficiencies, it must also protect customer information. In the mortgage industry we handle a lot of sensitive data and it's our responsibility to ensure that the technology we implement is as safe as it is efficient. Every software implementation is made with security in mind to ensure that our client's data is handled properly and is well protected.
We take a people-first approach with cybersecurity and managing data, if it's important to them, it's important to us.
The Path to Homeownership
Our company, full of immigrants, has found pride in providing new Canadians with homes. We have extended our vision to help even more people in to homes outside of Canada. We realize the importance of giving back, not only to our community but to those less fortunate in some of the poorest parts of the world.
For the past couple of years, Alta West has partnered up with Shelter Canada and recruited a team of volunteers to travel to El Salvador to change the lives of people far less fortunate than us. We wanted to extend our ability to provide safe housing beyond our borders, in some of the poorest communities, in Central America. In addition to raising tens of thousands of dollars in donations, we have sent teams of staff to El Salvador, who with the aid of other volunteers, working in tandem with local leaders, have helped build over 500 homes for some of the world's poorest people.
However, this year with Covid-19, and with the inability to travel south to build homes, we changed our focus and have given back to our local community by donating to the Calgary Food Bank. We hope to be back in El Salvador in 2021.
We love what we do. For some Canadians, we are the path to homeownership, for others the path to financial independence. Alta West Capital has a great, dedicated team, who enjoy what they do. We are very thankful for the opportunity to be considered for this award and would like to thank those who nominated Alta West Capital as well as the Mortgage Award of Excellence committee for considering our nomination.