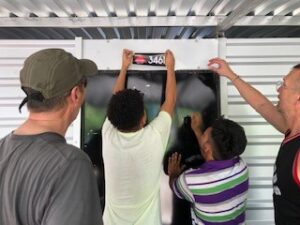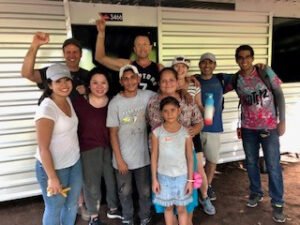 This was the first day of building homes with our new friends in El Salvador. I do not use the word friend lightly as we were made to feel welcome as soon as we got to our building sites. It was as if we had known each other for a lifetime already.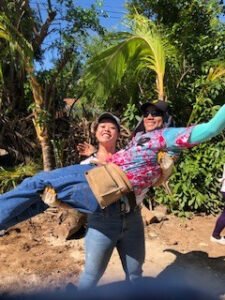 God willing our goal was to build 2 homes per team every day. We started slow in the morning but all the teams accomplished the goal. Building homes is only half the reward. Every one of the groups was allowed to interview the family that the home was built for. If the reward for the family was the home, the reward for our team was the interview.
Our team learned more in five minutes with our family than they could learn from us in a year. We learned that regardless of what little they had, they were so thankful.
The most special moment of our day came when our group leader Chuck asked the head of the family Moises, a 25 year old electrician and father of 2, a very simple question: What does this home mean to you? Moises could not answer the question in words but his emotion and eyes said enough.
They asked me to be brief so I will finish with one last sentence.
Thanks be to God.
George Botros