Good Morning to you, Examiner of Life.
The last few TEL's have been rather serious lately… what is your legacy, are you wasting your life? Reflections on living in life's twilight etc. Sombre to say the least! This week we'll be discussing something a little lighter… French painters. More specifically, the Impressionists.
Have you ever been told that the thing you're doing is pointless? That your idea is garbage and that you're a fool for trying it? If anything remotely like this has happened to you, you will find a deep sympathizer in the personage of Claude Monet.
Born in 1840 and dying in 1926, this French painter was responsible for a myriad of achievements in the world of art. Every painting he created is praised and studied today, while in his own time they were contumeliously scrutinized and criticized. No slander ever seemed to affect Monet however, he would to take all the vitriol in stride and would wear his insults like armour.
More to this point, the school of impression was coined after the art critic Louis Leroy derisively reviewed the following painting, calling it  "The Exhibition of the Impressionist".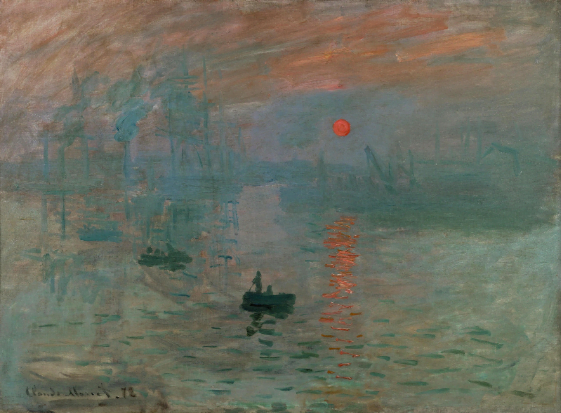 Aware of the insult hurled towards him and his peers, Monet decided there was no better word to describe his new style of painting than Impressionism.
Nothing eemed to be able to deter Monet from his task; he knew that what he was creating needed to be made, though many believed he was wrong. For years and years he and his fellow Impressionists (whose numbers had grown due to the courage of Monet) submitted their works to be evaluated and presented at the Salon de Paris, the most illustrious painting exhibition in Europe. And for years and years their works were rejected, mocked and scourged by the critics of the salon. This happened so many times that Monet and his friends eventually started their own exhibition, called the Salon des Refusés, the exhibition of the rejected. Although the Salon de Paris was long-established and regarded as the only real way for artists to earn their reputation, after a few years, the Salon des Refusés became more popular than its Parisian counterpart. Despite years of scorn and insults, the public slowly became more interested in the 'failures,' 'freaks,' and 'rejects' than the professionals of the art world.
And it makes sense. Look at these masterpieces: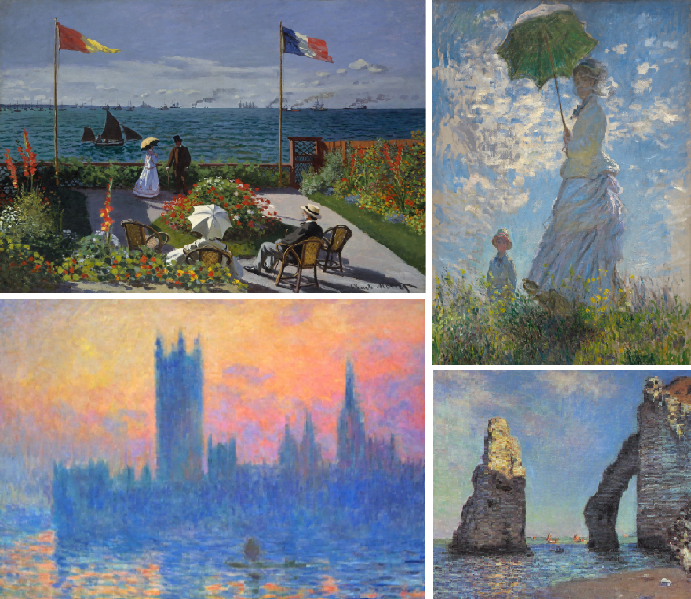 Allow your morning to be enriched by these immortal works of immeasurable beauty, dear Examiner, and contemplate what it really means to succeed.
Carpe Fatum,
The Golden Scribe
"The unexamined life is not worth living."  -Socrates